Pulsar Plus
The smart and powerful home EV charger.
Wallbox Pulsar Plus was created to give your electric vehicle a powerful smart charger in an incredibly small size. The Pulsar range is perfect for daily use at home. Its compact dimensions and minimalist design fit any garage and is enhanced by multiple functions found on the myWallbox app.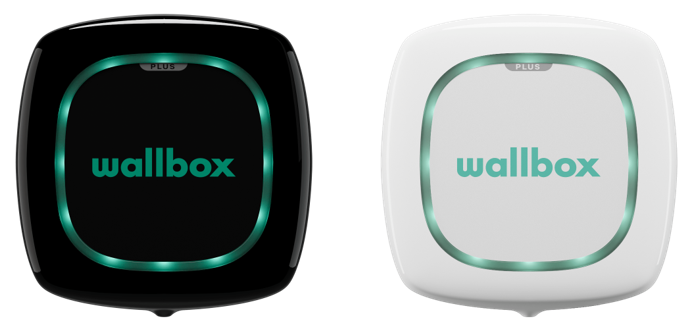 Compact design, powerful performance
Design to provide a minimalist powerful home charging station
Safe and Reliable
For electrical safety, IP 54 / IK 08 rated for dust / water resistance
Connected and Smart
Connect Pulsar Plus to your smart devices using the myWallbox app to wirelessly control and monitor your charger via Wi-Fi or Bluetooth.
Power Sharing
Connect two or more Pulsar Plus chargers to the same electrical circuit to safely charge multiple EVs at one time.
Technical Aspects
General Specifications
Charger: AC
Connector: type 1 or type 2 (7.4 kW) / type 2 (22 kW)
Charging mode: Mode 3
Dimensions (without cable): 166x163x82 mm
Weight: 1 kg (without cable)
Cable:  5m (7m optional)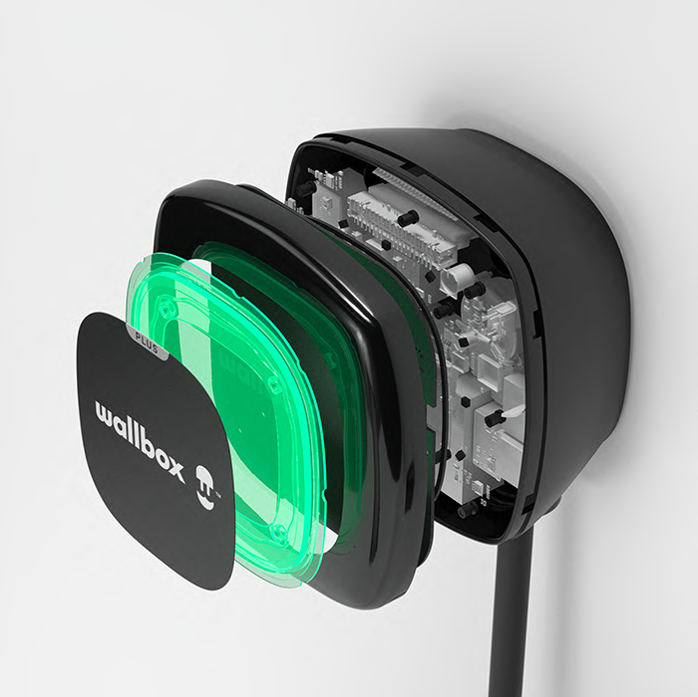 Technical Aspects
Electrical Specifications
Maximum Power: 7.4 kW (1 Phase) / 22 kW (3 Phase)
Maximum current (per phase): 7,4 kW 32 A (1P) / 22 kW 32 A (3P)
Adjustable current: from 6A to 32A
User Interface
Charger status: Halo RGB LED/Wallbox App/MyWallbox Portal
User Interface: Wallbox App / MyWallbox Portal
Connectivity
Connection: Bluetooth and Wi-Fi